Custom Cruiser
Seats and Backrests
BECAUSE A COMFORTABLE, QUALITY SEAT SHOULD NOT COST SO MUCH!!!
Click here to read more Testimonials
With 2 Decades of experience, Pacific Coast Cruisers has been building one of the most comfortable and affordable motorcycle seats available for Cruisers. Each of our seats are carefully hand built for ergonomic support and guaranteed comfort. All Pacific Coast Cruisers seats include our 100% try it, satisfaction guarantee*. Try that with other seat manufacturers. Along with providing the most affordable, comfortable, quality seat on the market, we offer one of the most ingenuitive and pioneering programs available in the industry.
Here's how it works for you, we build your seat based on the stock seat that came with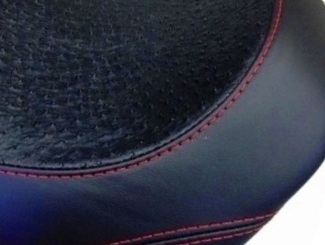 your bike! The SECRET most Cruiser companies do not tell you is (just like the tires on your bike) they do not manufacture their own seats! The seats are contracted and made for them by major seat manufacturers, and the manufacturers know if they put a comfortable seat on the stock bike, their aftermarket seat sales (and $$$) will plummet.
So, what we do is, starting with the stock seat, we professionally correct the problems and send you a seat that FITS your bike and works with aftermarket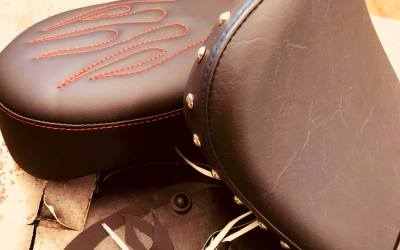 accessories exactly the way your stock seat does. It gets even better, in most cases, the material we use will match your stock passenger or drivers seat, so you wont have the awkward "I could only afford one seat" mismatch.
It's that brilliant and simple. Over 95% of our customers agree, and we think you will too! You save money, you get a much more comfortable seat, you win!!!
Do you want something more custom? In addition to all these great features, we have many options to customize your seat, such as hundreds of custom colors, custom stitching, different styles and more.
Call us to see what we can do for you or Click here for contact information. We will be happy to answer any questions you may have and get you started on the way to a much more enjoyable ride.
1(509) 315-8173
*Custom designed seats may not be eligible for this guarantee
FOR ADDITIONAL PARTS AND ACCESSORIES FOR YOUR CRUISER SELECT YOUR MODEL BELOW