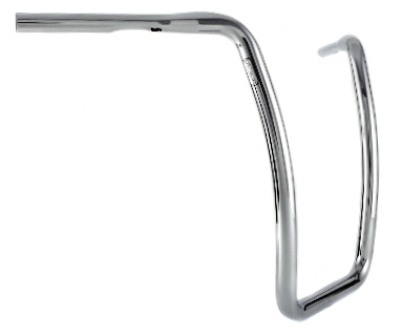 1 1/4" Flyin' Apes
Patented Carlini design. 11/4" Thickness for the biggest fattest look. Radiused sweeping style brought a fresh new revision of the ape hanger style. Looks like the original ape hangers, but, at 120 MPH. Design lends itself to a more comfortable ride through increased pullback. Patented Design!
Works with 1 1/4" Risers
Tapered ends to work with Stock 1" Controls
Cable Packages are available
Drilled for internal wiring
Beautiful Show Chrome or Powder coat Black.
Dimensions:
14" 16" 18" or 20" Rise
12" Pullback
35 1/2" Width
11" Center Width
Notes: These bars require 1 1/4" Risers.
Handlebar mounted instrument clusters may not fit.