Due to the many various combinations of handlebars, controls and motorcycle platforms, unless the bars you are purchasing specifically state they are for your bike (for example "Yamaha Raider Drag Bar" or "Indian Chieftain Beach Bar") it is considered a customization and requires the customer to verify the bars will fit properly before purchasing. Therefore we provide dimensions (such as rise, pullback, tubing diameter and others) to help you determine fitment. Bars returned due to fitment issues will be subject to our return policies described on our terms page

Below is information to help you determine how to measure rise and pullback when determining which bar to purchase. Rise and pullback is measured as if the bars are mounted to a flat surface (like a table top) and placed up against a vertical wall. Rise is the distance from the surface to the top of the bar and pullback is the measurement from the wall to the end of the bar. Center Width is important when determining if there is enough clearance side to side for a riser mounted speedometer or other necessities.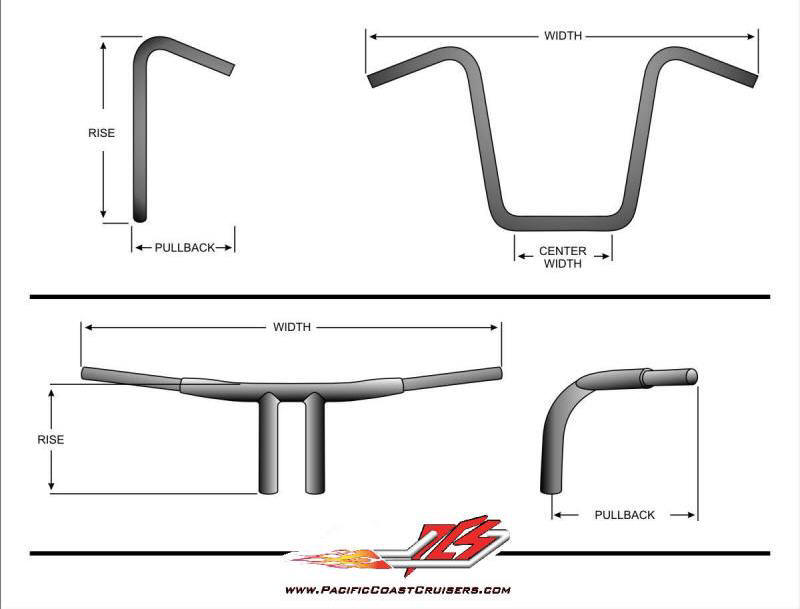 Please call us with any questions on how to measure rise and pullback.